April 22, 2014
Although it seems like we just moved into our old space not long ago, we've already outgrown it! On March 1st we moved again, to a new office in the heart of downtown San Francisco.

Developers enjoying our office warming party.
The new office is at 22 4th Street, conveniently located near the Powell BART/Muni Metro station. It's a perfect spot to continue to grow our team. We're excited for more conference rooms (we were starting to spill out into the hallways of our old office), panoramic views of the San Francisco skyline, and a large area for meetups.
We want to make the space uniquely our own. At our office warming party two weeks ago we invited developers from our community to paint our walls with whatever inspired them. We're really pleased with the results!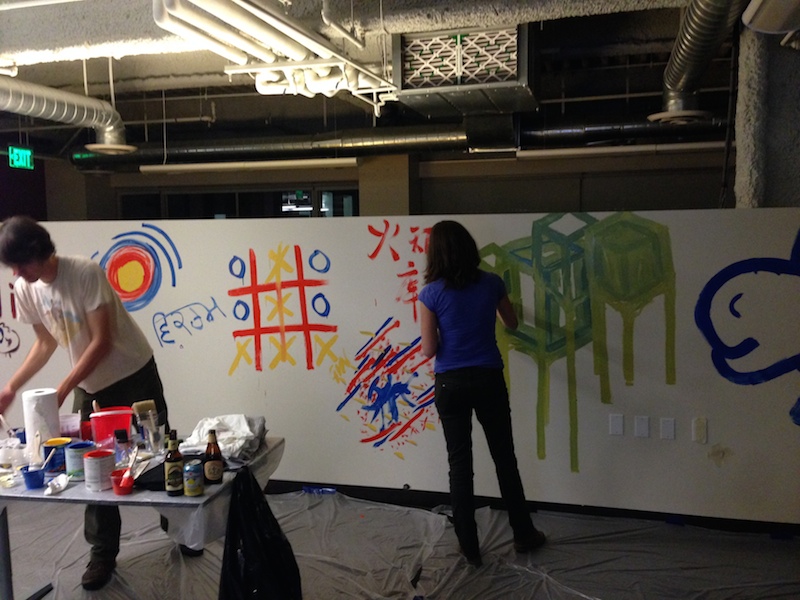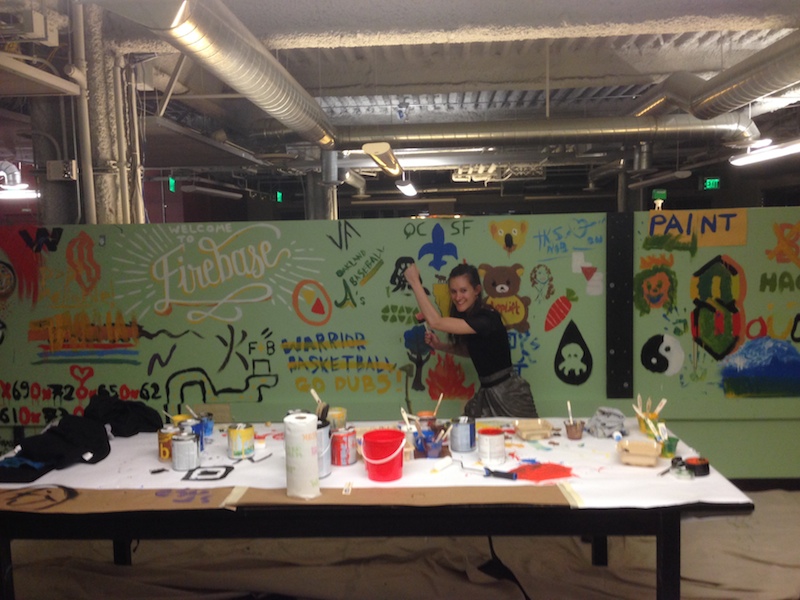 Not to be outdone by our community, we're having an internal competition to see who can furnish and decorate the best looking conference room.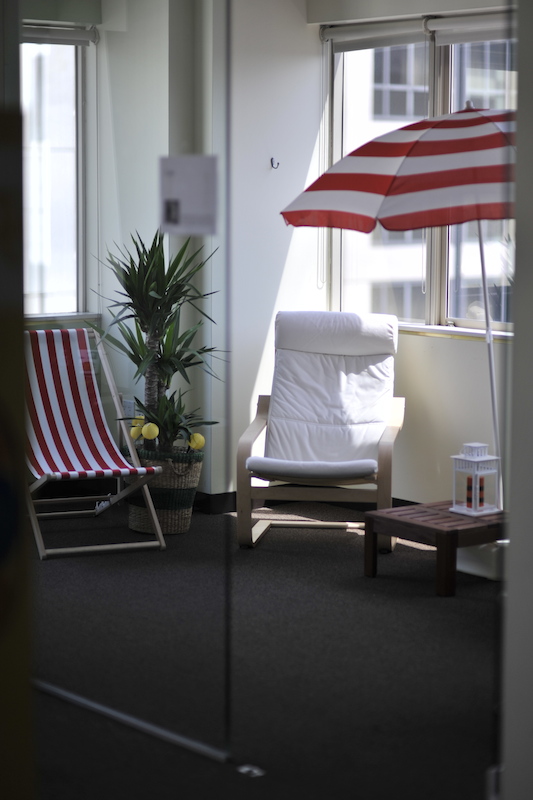 The beach themed room.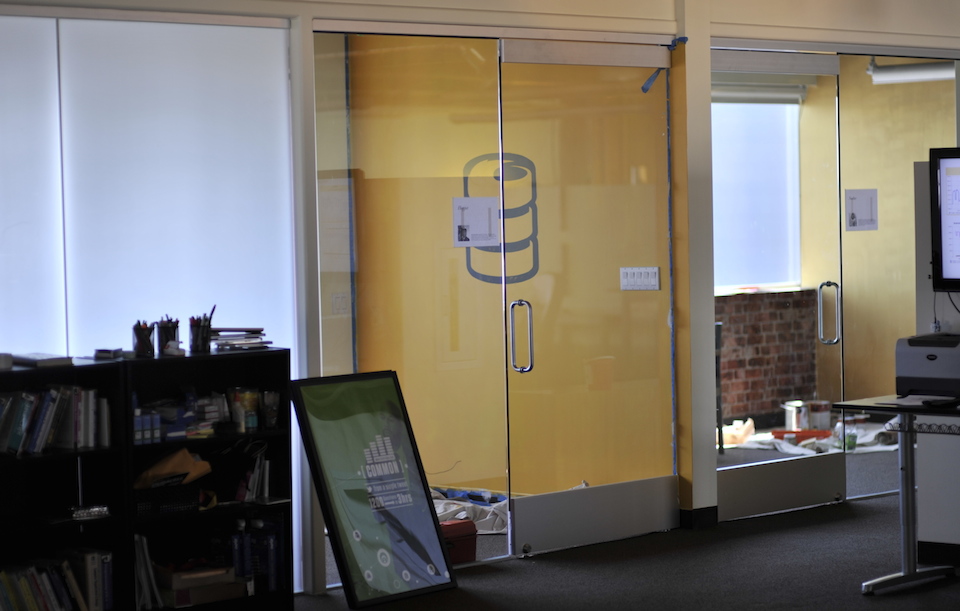 Freshly painted Firebase.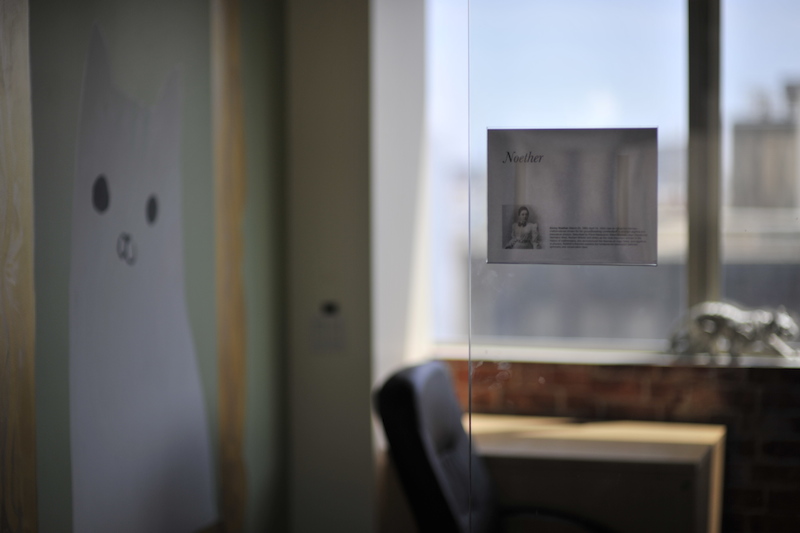 We've named our conference rooms after inspirational engineers and scientists.
The Firebase office will be open to the local developer community to host meetups. We're starting by hosting the SFJS meetup on May 8, 2014. If you're interested in us hosting your local meetup please drop me a note. With our new office we have a lot more room to grow, and we are! If you want to build something that helps developers create extraordinary experiences, we're hiring!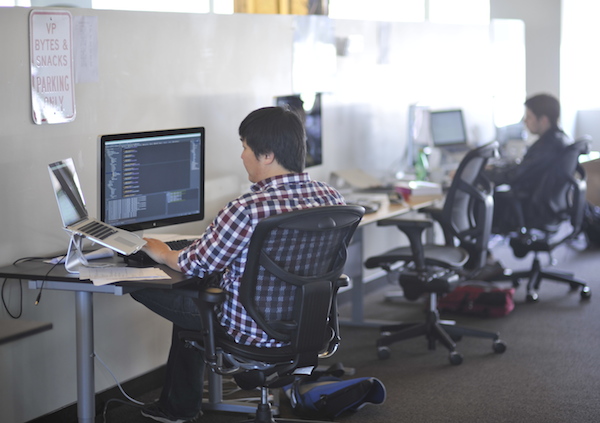 Tony and Vassili at their new desks.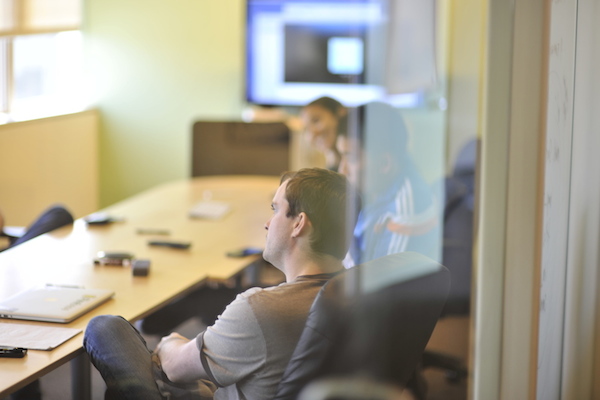 Andrew and team planning a new feature.