October 31, 2022
Everyone goes through career setbacks that require resilience. People with intersecting identities, which set them apart from the rest of their team, company, or industry, will experience even more challenges. So when the Firebase community got together for this year's Firebase Summit, we carved out time for people from historically underrepresented genders to talk about building resilience in practical terms. What does resilience look like in the real world, especially for people working in tech? How can we learn to take challenging situations and turn them into opportunities for personal and professional growth?
Last year, women, trans, and nonbinary folks from Firebase collaborated to expand the definition of their employee resource group to encompass all underrepresented genders in technology (not just women). In broadening the organization, we knew that not everyone would have the same experiences, but we believed that expanding the scope of our organization would help us support each other, advocate for each other, and help each other stay resilient through the setbacks we encountered. We even chose a name for the group that reflected our intent: Humans of Underrepresented Genders, a name that is also explicitly trans-inclusive.
We chose a name for the group that reflected our intent: Humans of Underrepresented Genders, a name that is also explicitly trans-inclusive.
At the Firebase Summit, Firebase leads representing HUGs participated in a DEI panel discussion (sponsored by Google's Women Techmakers) to share how they've learned to build resilience in the face of challenges at work and at home. Turns out, although we're all on our own paths, there's a lot of wisdom we can learn from each other.
Mistakes: a present from your past to your present self
The panel discussion kicked off with a discussion about framing mistakes as a tool for growth. A Firebase SWE and the panel moderator, Cleo Schneider, talked with Rebecca He, another Firebase SWE, about how she has learned to use failure as a tool for growth on the job and at home. Rebecca shared a personal story about how she's struggled with making mistakes since childhood, where her identity as the smart kid made her risk averse. "I avoided trying new things because I hated being bad at stuff," said Rebecca. "And when I made mistakes or failed, I ended up beating myself up about it pretty badly."
While Rebecca says her growth journey is still in progress, she says that she now recognizes that acceptance and growth can co-exist. "I can choose to view my mistakes and failures as gifts from my past self to my present self," said Rebecca."I realized that I don't need to think of my identity as this static, monolithic entity across all of time. Instead, with every breath I take, I become a new version of myself. This means that it's possible that I tried my best today, and now I have a better best for tomorrow."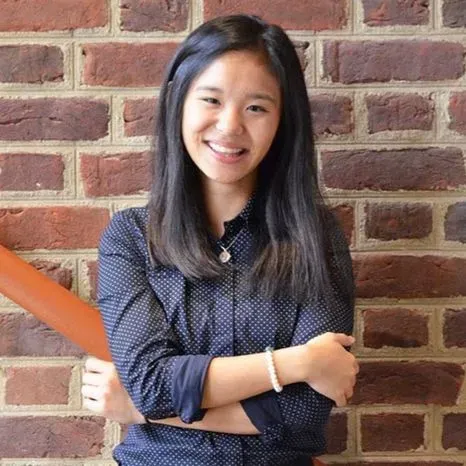 Rebecca has applied her learnings to work, where she realized that perfectionism was causing her stress and making it hard for her to manage her team and project effectively. "When I didn't do a great job leading a meeting, my brain was telling me, 'I'm a horrible leader, I should not be leading this group.'" By taking a step back and using positive self-talk, Rebecca reframed the situation and built her resilience muscle: "[I told myself] 'Okay, past Rebecca messed up, but she tried her best, and she learned that she needs to trust her team and give them space to grow. Thank you, past Rebecca, for giving me this gift of insight so that I can become a better leader.' That helped calm me down and reframe it in a much more productive way."
Viewing past mistakes as gifts to her present self has also helped Rebecca in her personal life – specifically, with cooking. Cooking wasn't something she learned as a child, and when coupled with a weak sense of smell and a past experience of burning food, Rebecca told herself that she was bad at cooking. But reframing her cooking mishaps as gifts that she's passing onto her future self empowers Rebecca, helping her to realize that "…every time I cook, no matter how terribly it goes, I am learning and redefining my identity as a better cook than I was yesterday."
Over time, Rebecca has learned that the key to building internal resilience is making mistakes and learning from them, and giving herself the grace to fail and look forward to what she will learn from it.
Rediscovering joy after failure (by learning to pickle)
Building on the theme of using failure as a tool for growth, Cleo asked Rachel Myers, a Firebase Developer Relations Engineer, to talk about how she approaches bouncing back after a major professional failure.
After Rachel left a good job to launch a startup with a friend, she realized that the company wasn't going to find product-market fit and that there wasn't a good path forward. Rachel left the company she started and felt like more of a failure than she ever had before. "I felt really bad about this failure on multiple axes," remarked Rachel. "Computers didn't bring me joy; they were the source of my failure. But it was worse than that. Even eating delicious food didn't bring me joy."
When Cleo asked Rachel how she moved past the burnout and reignited her passion, Rachel responded that in the past, she would go to the farmer's market, buy delicious food, and bring it home to prepare and eat. But after leaving her startup, she would force herself to go to the farmer's market and find something that used to bring her joy, but when she brought it home, she didn't want to eat it. "So I would pickle it, post a picture of my Pickle Of The Day (on social media), and hope maybe it would bring me joy tomorrow."
Then one day, a colleague from the startup called, saying they needed her to help them meet a launch deadline. Could she do the work as a contractor? "I didn't want to work," Rachel remembers. "Computers used to bring me joy, but I thought that might be over. So I gave her the largest hourly rate I could bring myself to say, thinking she'd have to pass. But she gulped and went for it. So now I had to dip my toe into computering again."
Cleo gave Rachel kudos for advocating for the amount of money that would motivate her, and thanked her for her vulnerability in sharing a real low point in her career and in her life. It was a great reminder that leaning on your community in low moments is important – when you are not yourself, your friends may see you and know you better than you know yourself. "How did it go - you were in a place where you had lost that fire - what was it like to pick it back up?" Cleo asked.
And starting to work again, just a bit at first, Rachel started to rediscover joy. "I still understood that particular system better than I realized. They had a month until the launch, and I finished building the features they needed to launch in 2 weeks. So that made me feel better. And realizing that I was really worth that ridiculous hourly rate I had quoted made me feel better, too."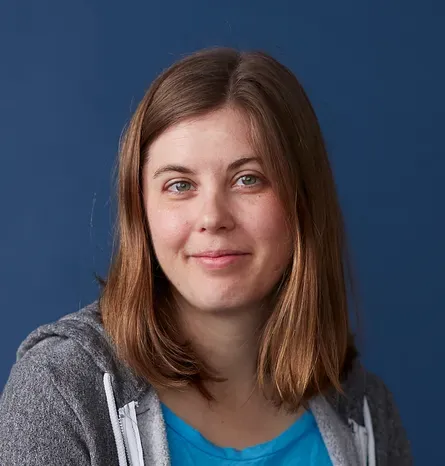 Rachel's perseverance with small (pickled) things paid off in an unexpected way. A friend who was watching Rachel's pickled posts reached out and convinced her to interview with Google for a job on her own team. But when Google made Rachel an offer, she didn't take it.
"I didn't really want to work at Google," Rachel said, "so I told them the offer wasn't good enough. I got a very generous competing offer, and when Google ended up beating that competing offer, I was again in that place where, welp, I guess I'm going to hope I will continue to enjoy computers. And it was probably a few more months before I really finished processing that I could fail, and feel devastated, but still come back and enjoy computers, and cooking, and eating again."
Rachel's story about struggling and then rediscovering a thriving life was a great reminder that even really successful people experience failure and challenges. In those moments, we are reminded by this story to lean on our communities, and even if you cannot imagine what the next big thing will look like, just start doing the little things. Our first path may not lead us to the place we first envisioned, but there are a million paths to get to the place you want to go.
Challenging yourself (not perfectionism!) is the goal
Sometimes the flexibility we need to thrive and reframe challenges doesn't come easy. Kristen Richards, Director of Product at Firebase, talked about how she became aware of her perfectionism when her brother confidently applied for a job as a white water rafting guide, even though he had never been down a fast-moving river. Kristen realized that she would not have tried for the job because perfectionism would have held her back.
Over time, Kristen began to reframe challenging situations as a way to improve herself and her skill set. For example, a couple of years ago, Kristen was asked at the last minute to give the keynote address at Google I/O.
"My first thought was 'Hell no!'," said Kristen. "Fear of public speaking and fear of failure was holding me back. I talked to my partner, and he said 'Do it! Why not?!' He was right. My mindset started to shift to 'Why not take that opportunity?' Maybe I'm not perfect at public speaking, but I don't have to be and I have this huge opportunity right in front of me. How do you get better if you don't try?"
Cleo commented that recognizing and overcoming perfectionism can be challenging, and she asked how Kristen, as a manager, helps the Googlers reporting to her reframe perfectionism?
Because she recognizes perfectionism in herself and works to overcome it, Kristen says she is able to recognize it in her reports and helps them realize that perfection isn't the goal. Learning is the goal.
"It's my job to create a safe environment where folks can stretch outside of their comfort zones, and develop that sense within themselves over time. As a manager, when I'm not trying to be perfect at everything, I leave room for other people to shine at what they are great at, too."
Want to find balance? Prioritize! (Ruthlessly)
But what if you have many competing challenges? How can you find balance? Kara Yu, Senior Product Manager, said that when she became a mom during the pandemic, being a parent forced her to figure out what her priorities were and to be realistic about what she could really fit into her day – and then ruthlessly prioritize.
"[The definition of balance] has changed significantly over time for me. I used to be very good about setting personal goals, kinda like objective key results. These were things like, bike a century, ski a black diamond at Kirkwood comfortably, learn how to solder or build physical things."
Since Kara welcomed her first child, she's realized that "I used to have expectations that I could return to something similar to my life before (the birth of my child), and I [became] more critical of myself for things like not working out regularly. Then I realized that going to the gym (especially in the time of Covid) is just not a priority compared to being at the playground with my toddler. So now my workout is biking her to and from daycare."
When Cleo asked Kara how these lessons might also apply to people who don't have kids, Kara reflected that finding balance is really about introspection and evaluating what matters to each person. Gaining perspective is critical.
Cleo commented that Kara's story resonated with her, especially in terms of comparing who she was when she first graduated (from college) and who she is now. "The importance and amount of time I spend on work things vs. things outside of work has definitely shifted," said Cleo.
What advice does Kara offer about getting perspective? "Taking vacations and unplugging once in a while really helps you gain perspective. Being open to new experiences and new people who challenge your views really helps bring you out of your subjective experience and consider new possibilities for yourself. Putting yourself out there and being open to a new and diverse set of opinions, like you're all doing by being here at this summit, is what gives me inspiration and creativity. Also at every point, ask yourself, 'Am I still learning? What do I hope to learn in my role or project?'"
There are many paths to get where you want to go
The DEI panel discussion wrapped up with a Q&A session in which the audience asked deep followup questions. When an audience member asked how to know when to persevere or pivot (in response to Cleo Schneider's comment that there are a million paths to get where you want to go), Rebecca He responded that it's important to figure out and focus on what you value. And in replying to a question about how to manage situations in places that don't respect DEI, Rachel Myers emphasized that people should prioritize themselves before trying to change the organization.
The DEI panelists' personal stories about perfectionism, failing, and prioritization in work and life resonated with the audience, who connected with the panelists throughout the Firebase Summit, sharing meals and discussions about dream jobs and trusting one's feelings.
One Firebase Summit attendee summed up the DEI panel discussion, expressing a sense of encouragement, connection, and inspiration: "I am new to Google Cloud development and I was very impressed by the welcoming environment that Google Women Techmakers created (at the Firebase Summit). I felt encouraged by everyone in the room to express my feelings and thoughts on navigating my path in tech. I am thankful for Women Techmakers inviting me to this event, and feel I have a better grasp on keeping a positive mindset when I am challenged with self doubt. I feel assured there are many paths to get where I want [to go]."